ERP packages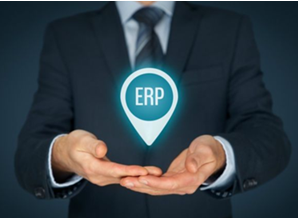 ERP stands for Enterprise Resource Planning. This software manages all the important information of the various departments within a company.
An ERP package makes complicated matters such as cost estimates, measurement data, quotations and subsequent calculation simpler for you. It also helps to improve your customer service. The system ensures that costs are reduced and productivity is increased.
Companies realise that there is an increased degree of competition today. That's why it is important that you maximise your business productivity.
With an ERP package, all information can be managed on a single software application, so your company can work more efficiently, quickly and flexibly.
Working method
An ERP package is made up of various modules. The basic modules are suitable for any company. But there are also certain modules aimed at the specialised needs of a company. So, you can choose the module that best suits your company.
Everything within the ERP package is subdivided into various modules. The subdivisions may include finance, administration, customer information, etc. An ERP package is a collection of all this information. Since this information is collected and stored within a single package, it can be easily retrieved or shared with your colleagues.
Benefits
Time and cost savings
All important information is stored and can be shared with colleagues
All data can easily be looked up
Complex matters are simplified
Do you want more information about an ERP (Enterprise Resource Planning) package? Please leave us your details via our contact form on our website, so that we can get in touch with you.