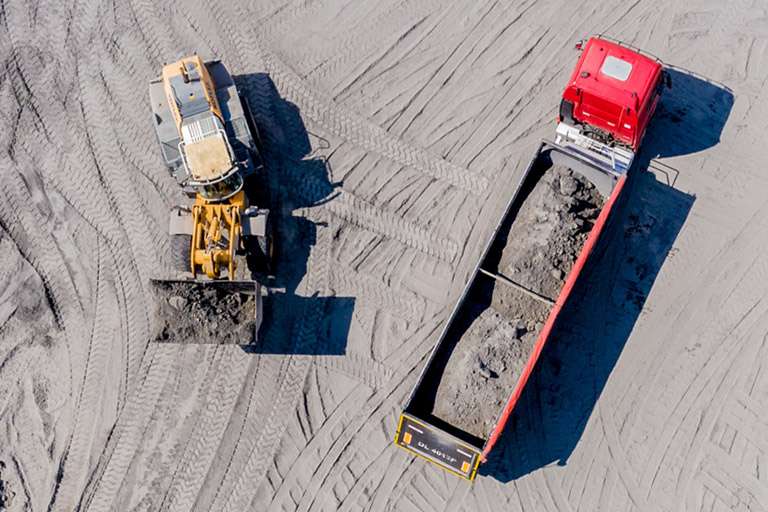 Wegenbouw.be is the leading communication platform for everything concerning landscaping, construction and infrastructure and links Belgian and Dutch firms interested in renting or hiring machines, with or without operators, via its online community. The platform also facilitates the exchange of supply and demand for raw materials, personnel, equipment and tenders.
The recently published second edition of their brand new Infra magazine featured our track-and-trace solutions along with other topics. In the article "Track-and-trace system with added benefits", they zoomed in on the many additional features and how they can be used by companies active in the civil engineering sector to increase their efficiency, because in addition to automatic site registration, we can also add various small checks that prevent major annoyances or frustrating time losses. These include, for example, checking tyre pressure, monitoring machine running hours, etc.
The added value of our TraxOne business software was also highlighted in the article, as efficient (digital) monitoring of the various construction sites is, of course, a must for infrastructure companies. Via a user-friendly app, workers can write comments on site and add corresponding photos. This enables them to ensure that every step in a project is perfectly documented. In addition to our track-and-trace systems, TraxOne can also be linked to administration or accounting software, making it a total solution for the further optimisation of your business processes.
Track-and-trace system with added benefits

You expect a track-and-trace system to accurately record the routes taken by your vehicles and machines. Where exactly does your excavator start and stop, and how many hours is the operator spending on the job? Traxgo brings a new dimension to the track-and-trace features. This is achieved by adding extensive monitoring and a complete, in-house software package for businesses.
Continue reading