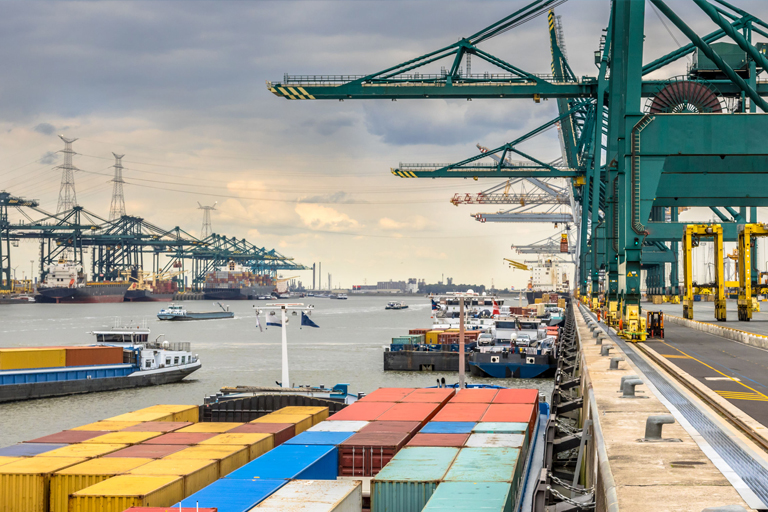 As the leading reference in the field of tracking, monitoring, and business software, we are currently very active in the Port of Antwerp. Several port companies are already using one of our innovative solutions to support their daily operations. Since additional assemblies have to be done on a regular basis, the chance of spotting one of our service vehicles is quite high. The Port of Antwerp is the largest seaport in Belgium and, with its many possibilities, plays a prominent role in international trade.
As a specialised and ISO-certified partner, Traxgo offers a unique total package for optimising business processes with a platform to collect real-time information, on the one hand, and by offering business software to give the customer insight and to support cost savings, on the other hand.
All this enables Traxgo to distinguish itself from the competition; we are already one of the leading companies active in tracking & tracing. Our result-oriented approach serves customers in a wide range of sectors.