CRM systems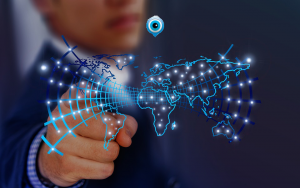 CRM stands for Customer Relationship Management. Under CRM, the relationship with the customer occupies centre stage. To keep your customer happy, it is important to work in a customer-oriented way and respond to the needs of your customer.
Business strategy
How can CRM contribute to a growing and successful company?
A CRM system helps you manage business relationships with customers and improve your company turnover.
The starting point for this business strategy is your customer. But it is also important to take into account all other business contacts associated with your company, such as colleagues and suppliers.
Working method
A CRM system is a basic software which stores data about customers and customer meetings and shares these data with colleagues. This is the ideal system for relationship management.
Every contact with the customer can be recorded and retrieved later, e.g. emails, telephone calls, meetings, presentations or requests. This is very important for ensuring a smooth relationship with the customer in future.
Also for small companies
A CRM system is not only meant for large companies. Small companies also have various business contacts such as customers, suppliers and partners. So it is also necessary for these companies to keep track of all important data in an efficient manner.
Do you want more information about our CRM systems? Please leave us your details via our contact form on our website, so that we can get in touch with you.