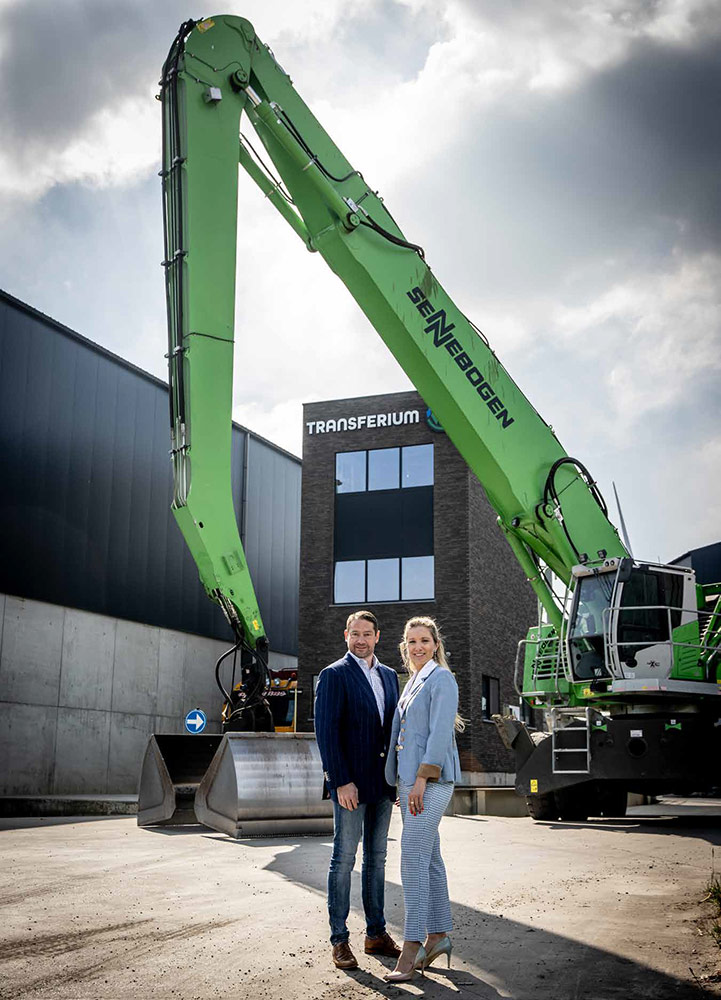 In the July edition of Sterck Magazine West-Vlaanderen (NL), Traxgo was featured in an interesting testimonial with our customer Transferium. Besides covering the use of track & trace within the Ghent port company, the writer together with CEO Morgan Weilandt zoomed in on the TraxOne planning tool of the mobile app.
Ever more efficient handling of goods and the supply of raw materials to foreign biomass plants ... is what Transferium strives for every day. Traxgo's digital platform TraxOne helps them to transform this objective into practice. "If we can soon organise invoicing and planning thanks to this tool, we will take another big step forward" said CEO Morgan Weilandt from Transferium.
(source: Sterck Magazine)
Discover our planning software
Impressive growth trajectory
Transferium was started as a storage and transhipment company. With a strong reputation within the cement, building materials, and soil industries, their area of activities and expertise has continuously expanded. Its strengths are service, efficiency, and flexibility, which have contributed to its 20-year growth trajectory.
Traxgo is one of the top companies active in tracking & tracing. And as a specialised and ISO-certified partner, Traxgo offers a unique complete package for optimising business processes with a platform to collect real-time information, on the one hand, and by offering business software to give the customer insight and to support cost savings, on the other hand.