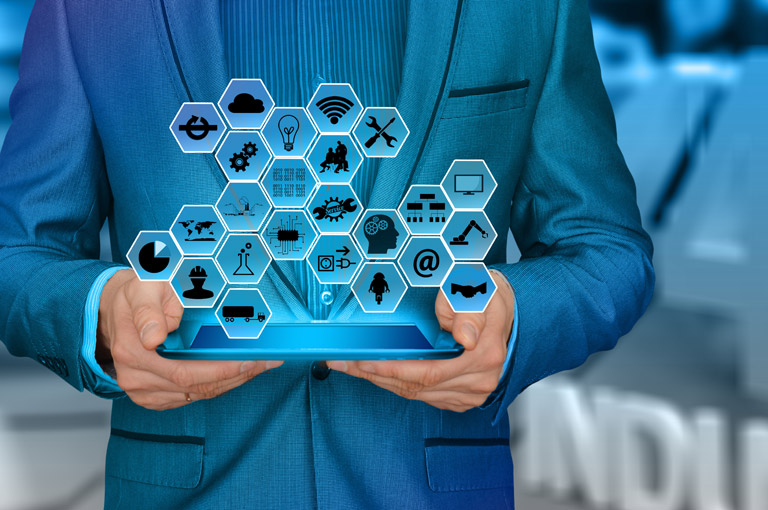 Optimising business processes
The optimisation of business processes depends on various factors. Introducing an ERP system is a first step towards optimising your processes, in order to increase productivity and reduce costs. An ERP (Enterprise Resource Planning) system is used within organisations to support all the departments within the company and consists of various modules that each support specific applications. There is potential for optimisation in different business processes. In virtually all essential processes, there is room for improvement with the help of other systems.
If you opt for an ERP system, it is important to start by determining where the process optimisation possibilities lie. Often we tend to focus only on the simple processes. But if you want to optimise processes in a targeted manner, you need to focus on the most important aspects within your company.
To make process improvement as effective as possible, it is best to look at end-to-end processes as they apply to your entire company, and not just as they are defined in your ERP system.
Responsible persons
One of the first steps is to determine or identify the persons responsible for the process. Who is the process owner, who is the process manager and who are the process executors?
Objective
Do your processes add value? A good starting point is to focus on the core KPIs. These are variables used for analysing the performance of a company. KPIs are used to measure the success of an organisation in general or the success of a specific action or campaign.
Opt for quality over quantity. Is the measurement of all your KPIs in line with what they deliver for you? Are your KPIs still aligned with your business strategy? If your KPIs are in balance with your strategy, you should strive for these objectives for your processes. This will give you a clear overview of which processes are valuable for your company.
Progressive insight
It is very important to recognise that your processes may evolve very differently during the year. That's also the reason why we are able to continually optimise our processes according to our needs. Processes will constantly change, both as a result of internal and external requirements.
Priorities
For process optimisation, it is best give priority to the area in which your company can derive the greatest added value. Start by adapting the processes depending on your objectives. Via your ERP system, you can collect all the information about process performance and use this for your project.
Targeted
Work in a targeted manner and simulate the desired situation. This gives you an immediate insight into whether the new processes will continue to yield the desired end-to-end result. In addition, you get a better view of what data is really important for your process. These simulations are a useful tool for decision-making.
Do you want more information about optimising business processes? Please leave us your details via our contact form, so that we can get in touch with you.