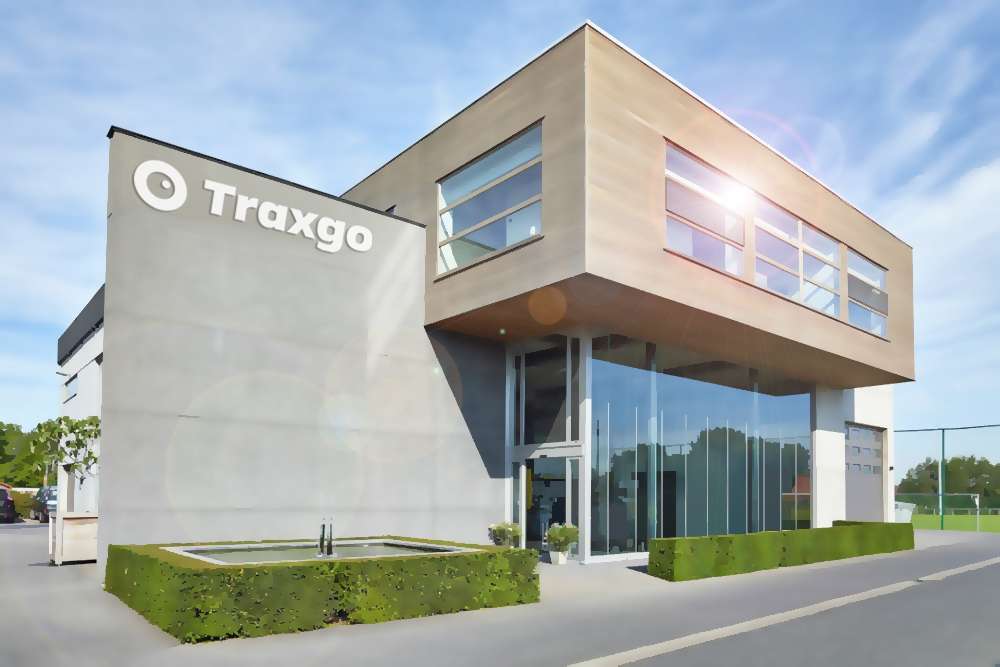 The word is out! Things change so quickly. After only a decade, we outgrew our offices in Dottenijs and it was high time to look out for a new location with sufficient space and opportunities to support our further growth plans. A new, suitable base of operations was found in Waregem. The site will be prepared by a team of architects and contractors in the coming months so that we can move there permanently in early 2024. We are returning to West Flanders, where it all started for Traxgo in 2003. The building offers lots of extra assets and, with its central location near the E17 motorway, will also be very easy to reach.
Growth company with European ambitions
Traxgo is a leading ISO-certified growth company that offers a unique total package for optimising business processes, both with a platform for collecting real-time information and by providing business software to give customers insight and support cost savings. In Belgium, we are already among the top companies active in tracking & tracing, so it goes without saying that our ambitions for the future transcend national borders. A first step in the roll-out of our European growth strategy under the wings of the Clifford International Group was taken earlier this year with the launch of Traxgo Netherlands.
Traxgo has every confidence in the future and will therefore resolutely continue to invest in technological innovation, structure and organisation. The move to Waregem will ensure that we have enough breathing space to continue expanding the support team for our growth plans.