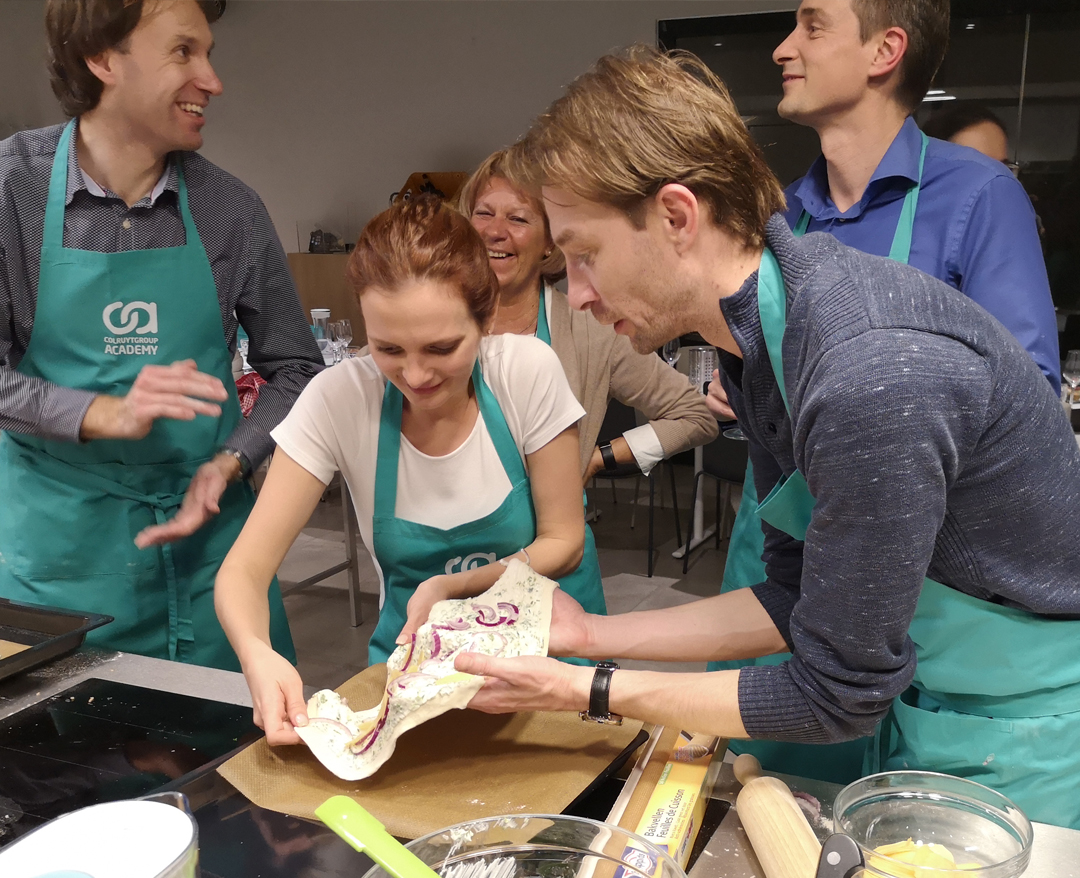 On Friday, 7 February 2020, we and the Traxgo employees were guests at the Colruyt Group Academy Kortrijk for an evening workshop on Italian cuisine in order to start the year in an original way and to get to know our colleagues in a different way.
After the welcome and an aperitif, we were all able to dive in and give the best of ourselves on a culinary level. It might have seemed chaotic to an outsider, but after the cooking, we could enjoy an extensive meal together with no less than eight different (star?) dishes, from an hors d'oeuvre with artichoke cream to tiramisu for dessert. There's no cuisine that's more jovial and tasty than la cucina della mamma.
Unfortunately, the workshop didn't produce the next Sergio Herman or Peter Goossens star chef, but stirring the pots together was a lot of fun.