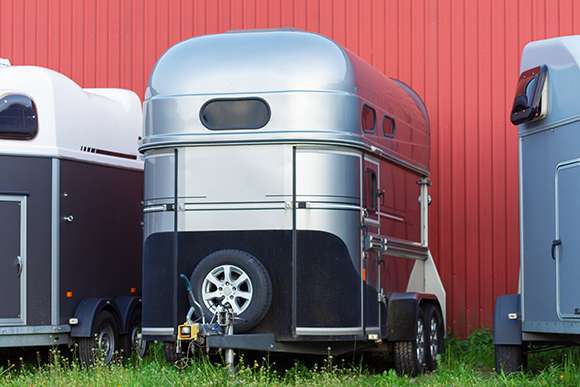 To protect the welfare of the animals during long-distance horse transport, it is absolutely essential for the temperature inside the horse trailer to remain between 5 and 30 degrees. The Traxgo temperature recording system enables transporters of these noble animals to monitor temperature fluctuations remotely and in real time. If the temperature does get too high or too low, the Traxgo system allows users to take quick and effective action to guarantee a comfortable trip for their horses.
Aside from the presence of a temperature recording and monitoring system, there are a few other specific conditions that must be met when transporting horses or other livestock over long-distances:
The roof must be a light colour and well-insulated
A mechanical ventilation system must be present
A "track and trace" satellite navigation system must be present (not mandatory for the transport of registered horses)
All animals must have enough litter available
A comprehensive overview of the regulations for transporting horses can be found on the website of the Flemish Animal Welfare Department.
Traxgo is one of the top names in the track and trace business, and our result-oriented approach serves customers in a wide range of sectors. Owners of horse trailers have found our monitoring systems to be the ideal solution for their needs.
Want to know more? Contact us!
As a specialised and ISO-certified partner, Traxgo offers a unique total package for optimising business processes with a platform to collect real-time information on the one hand, and by offering business software to give the customer insight and to support cost savings, on the other hand.