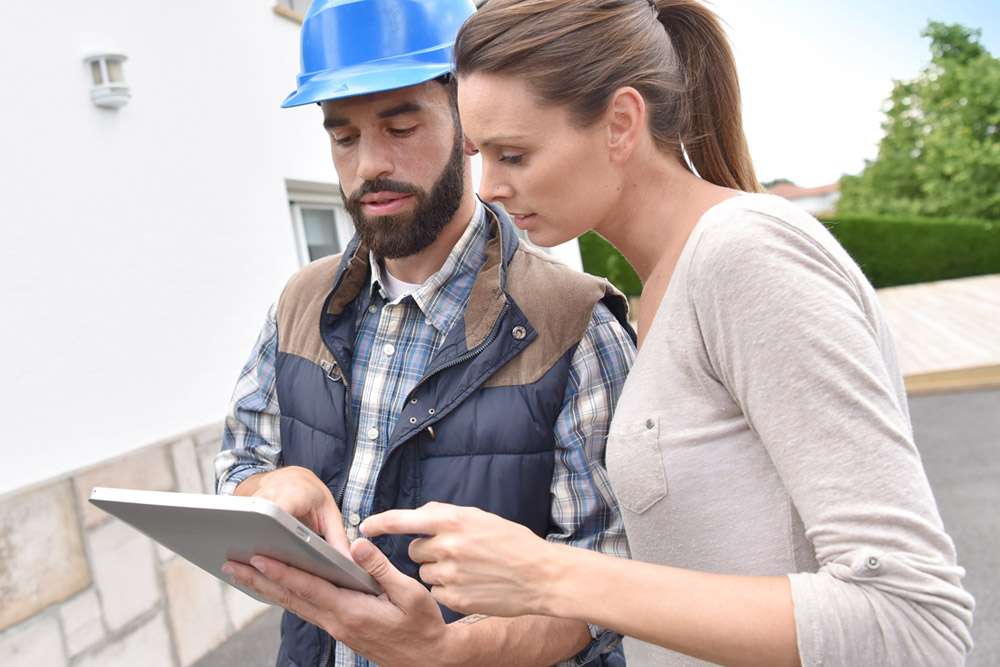 With several service technicians on the road, drawing up an efficient schedule can quickly become a hell of a job. Fortunately, our planning software for installation companies offers a solution! In addition, it can also be linked to a track-and-trace system, so that you, as a manager or your planning officer at the office, always have an up-to-date overview of where your outdoor employees are. This makes it possible to move smoothly during urgent interventions, without overlooking tasks or projects. In short, an ideal application for your installation company (sanitary, heating, solar panels, ...).
Consult planning with a mobile app
Making a good plan is one thing. In addition, it must also be ensured that your installation technicians - or fitters, installers, ... - are aware of the tasks they have to perform. Thanks to our mobile app, endless phone calls are a thing of the past. Your employee has an overview of his tasks to be performed at a glance. When a job is finished, the customer can easily sign off, possibly with some additional information and / or a photo. Finished tasks can also be automatically prepared for invoicing. In this way we unburden you and you can focus 100% on the core of business.
Advantages of planning software for installation companies
With our planning software, we help SMEs to optimize their business processes and thus save time and money. Below we list all the advantages of our user-friendly solution for your planning.
A direct link with track-and-trace is possible
The planning software works platform independent, on all common systems
An app is available for mobile devices, so that your employees are always optimally informed
If desired, specific extensions tailored to your company are possible, for example we can. link to an existing package
Your external employees can work a lot more smoothly, which will make them feel more comfortable in their job