Attendance recording
Since April 2014, the well-known attendance recording legislation is in force.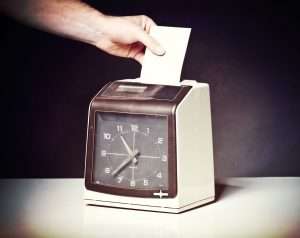 It states that workers performing a construction activity at a worksite of a certain value must record their attendance before starting the work. This legislation was launched to combat social dumping and unfair competition. Thanks to this Checkinatwork system, the NSSO now has a complete picture of all persons present at a particular worksite.
As a result of this, after many years, we see that a lot of companies are recording attendance in a proper manner. But, unfortunately, the phenomenon of social dumping and other such practices continue to exist.
To go one step further, the trade unions and Belgian construction sector employers have signed a plan to promote fair competition. Together with the State Secretary for Social Fraud Prevention and the Minister of the Self-employed, they have drawn up a plan to tackle social dumping within the sector. This is not only in the interest of Belgian employees and employers, but also in the interest of the government since it owes 11% of its total annual income (20.1 billion euros) to the Belgian construction sector.
Do you want more information about attendance recording or the recording system? Please contact us via the form on our website.
Also find out everything about: