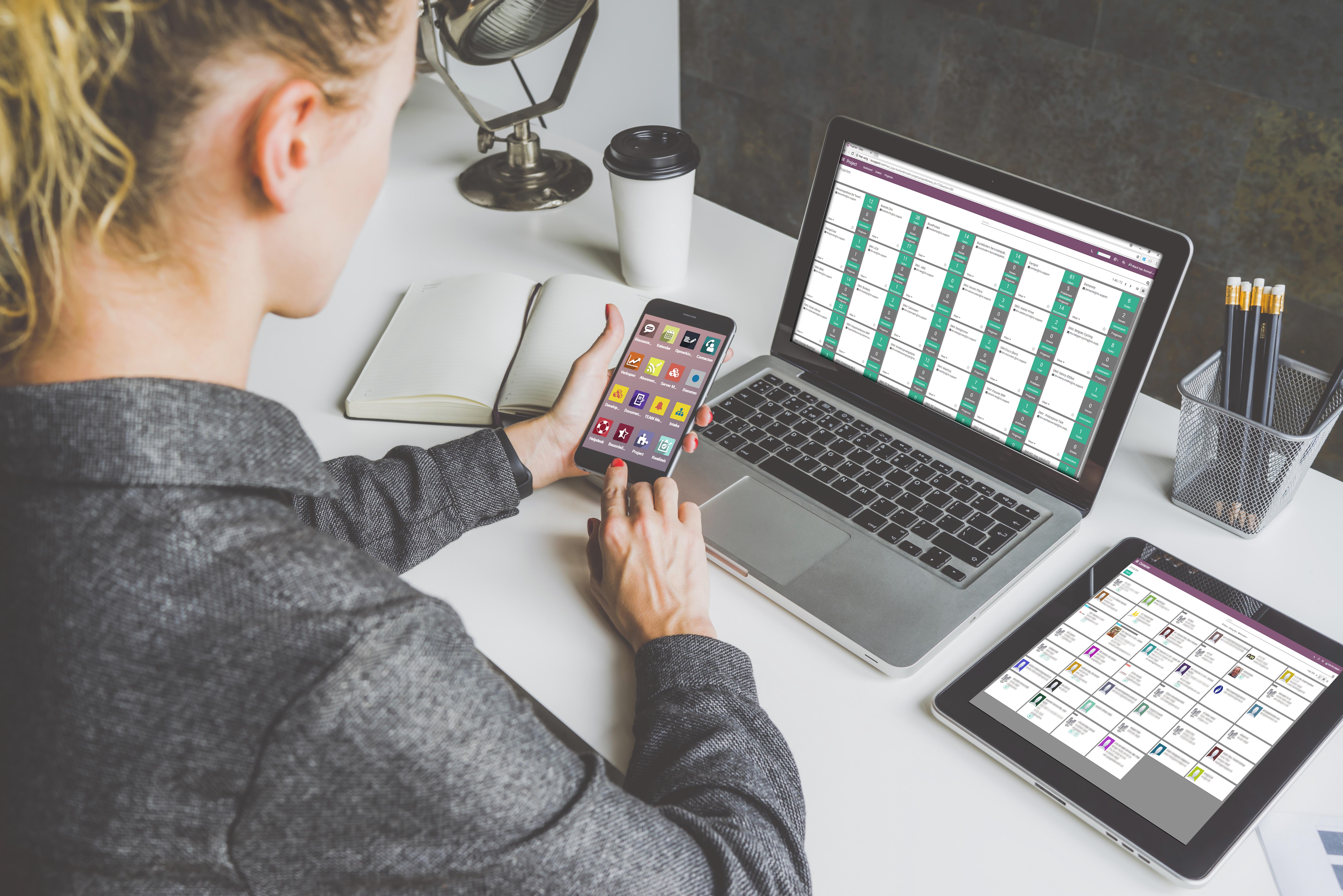 ERP expansion modules
Production & project management module
The Production & project management module makes your business more profitable. The module brings project & production planning, quality control, product lifecycle management (PLM) and repair & maintenance management together into one solution. Your invoice will be ready in the module immediately after delivery of your product or service.
Personnel management & HR module
Approve or cancel leave requests.
Get the big picture on leave being taken by your team.
Check submitted personnel costs.
Export your payrolls to your salary department.
...
Administration & accounting module
Has the product or service been delivered? Is the invoice in the post, or has it been sent by mail? Thanks to the analytical accounting, you always have an accurate view of your incomings and outgoings. This means you can make the correct decisions for your company. And do you want to save time? Use the module to import CODA files from Isabel or whatever software you use to bank online.
4 benefits
Time saving. Work fully online. Wherever and whenever you want.
Low entry threshold. Only choose the modules you want.
For any equipment. Use our software on your PC, laptop, tablet and smartphone.
Customised modules. Do you want a customised module? Just ask. We have already developed modules for various companies to integrate external packages (such as track & trace, fuel management and access control) seamlessly into our business software