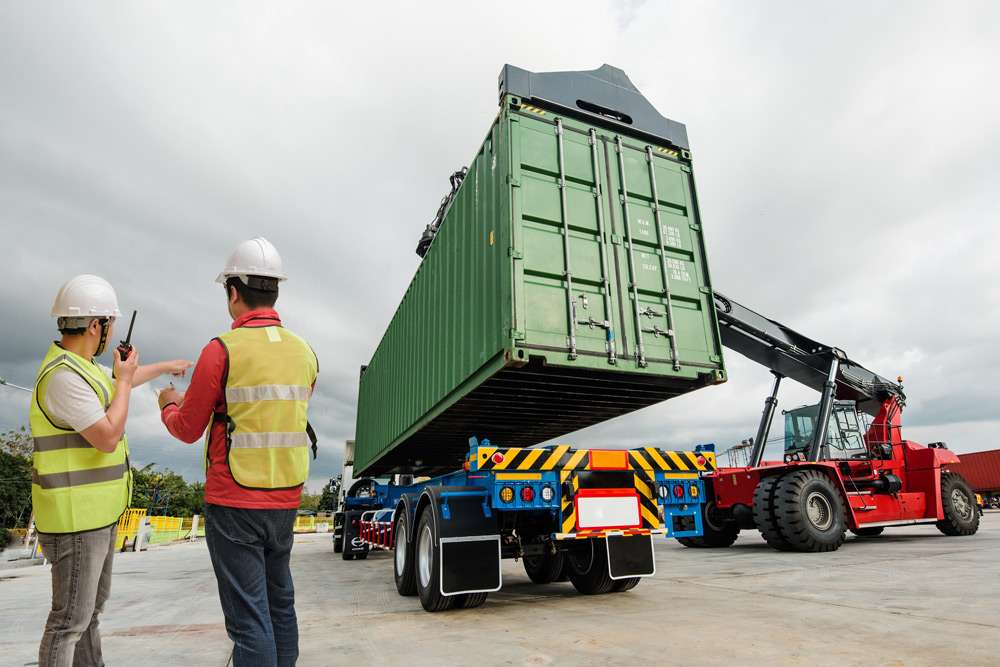 Traxgo leads the field when it comes to tracking and monitoring services for companies operating in the various port areas (Antwerp, Ghent, Zeebrugge, etc.). Many port companies use our innovative applications every day to support their operations. Data-driven tools help them gain better insights to optimise their business processes. Our deep affinity with the port sector has led us to launch several new tracking and monitoring applications this year, specifically aimed at increasing safety.

Safety of port staff is absolute priority
Companies active in the port area often have an extensive fleet of reach stackers (or container stackers). These heavy machines have a telescopic arm used to move and stack containers on the site. Because there are certain risks associated with this type of manoeuvre, our new application ensures that only operators with the right competencies can operate the machines. Employee safety is an absolute priority for port companies and we help them drastically reduce the risk of accidents.
Mapping activities of port machinery
Thanks to the integrated tracking system, it is possible to visualise positions on the site, demarcate an operating area, track operating hours and/or the number of containers moved, monitor various parameters related to maintenance, etc. In addition, our tracking and monitoring applications are also ideal for other types of specialised port equipment, such as harbour cranes, gantry cranes, sea containers, etc. The many possibilities ensure that companies in the port area can significantly increase the efficiency of their operations.