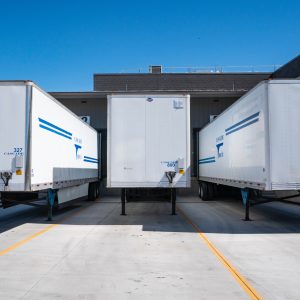 Track your vehicles with our Track and Trace solutions
Where are my employees located? Could something have happened along the way? Our GPS tracking system system gives you answers to these kinds of questions. Thanks to our Track and Trace solution, you can track every vehicle to the minute using a well-arranged map and you know exactly where your employees are. Via Track and Trace you receive information about the driving and rest times of your employees, so that you can efficiently plan assignments. In addition, you also receive the estimated arrival times and can thus easily inform your customers. Not only do you save time and money with our system, but you also keep your customers and employees happy. Traxgo's Track and Trace solutions offer several advantages. This way you always and everywhere have an overview of all vehicles and therefore all employees. In addition, it is less stressful and everything runs much more efficiently.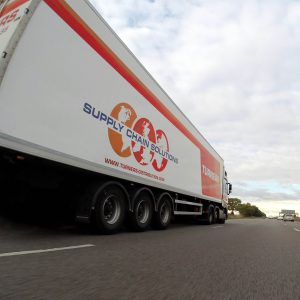 Temperature registration during transport
You are certainly aware that measuring and recording the temperature is mandatory in the transport sector. When transporting food, liquid assets, pharmaceutical products, ... it is important that they maintain a constant temperature. If the goods are transported at a temperature that is too cold or too warm, the quality will suffer. As a professional transport company you cannot ensure that transported goods arrive spoiled or damaged at your customers. That is why temperature registration has become indispensable in the transport sector. Using our system, a temperature sensor is mounted in a cooled/heated zone and is in direct communication with the GPS tracker. If the temperature is too high or too low, an alarm message is automatically sent to the driver. Thanks to temperature registration, you also receive proof that everything is in accordance with the standard and you can reassure your customers. Registering the temperature offers several advantages, such as being able to react quickly and effectively.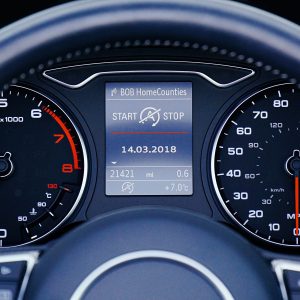 Online monitoring of your commercial vehicles, tire pressure and fluid level
What about the tire pressure of your commercial vehicles? Is your vehicle's fluid level adequate? With online monitoring, you can easily check the tire pressure and fluid level of your vehicles. Our tire pressure monitoring system measures such information and you immediately gain insight into the figures. This allows you to easily adjust where necessary. We offer various solutions that help to monitor your commercial vehicles. Online monitoring of vehicles brings several advantages such as less wear and tear, less costs and less time-consuming work due to automatic control.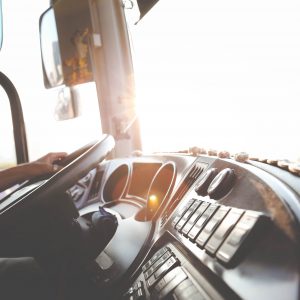 Remote monitoring at any time of the day
Have your vehicles and drivers constantly monitored. Our systems constantly measure and pass on information. Thanks to our monitoring, you can efficiently monitor your vehicles and employees:
always know where your trucks are;
receive an overview of your vehicles anytime, anywhere;
ensure better time management;
etc.
Would you like to receive more information about our solutions for the transport sector?